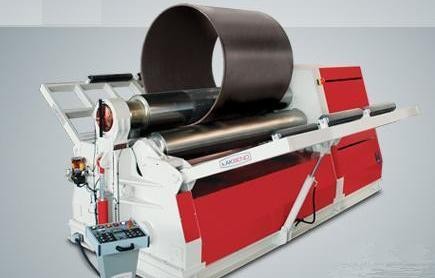 Metal rolling
Using this technological solution:
possible to bend the material (sheets or profiles)
in a certain direction, obtaining finished parts and
blanks for further machining.
Sheet length: 3100 mm,
Sheet thickness: 13 mm.
Technological support:
In order to ensure prompt and high-quality order fulfillment, we use two types of hydraulic bending equipment for rolling work:
For bending sheets - "AKYAPAK AHS 30/10",
For bending profiles - "AKYAPAK APK 61".
E-mail: metal@in-metal.lv