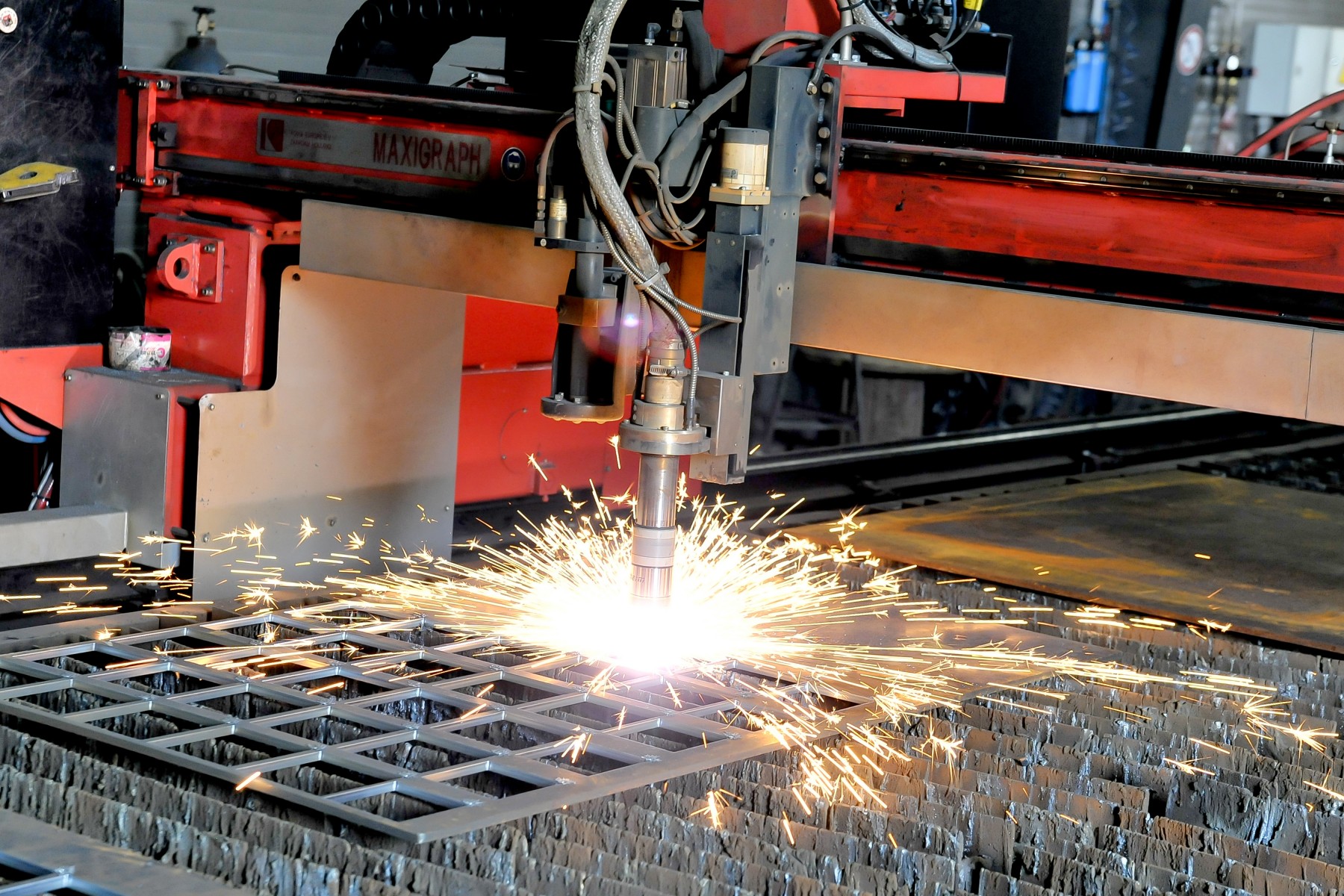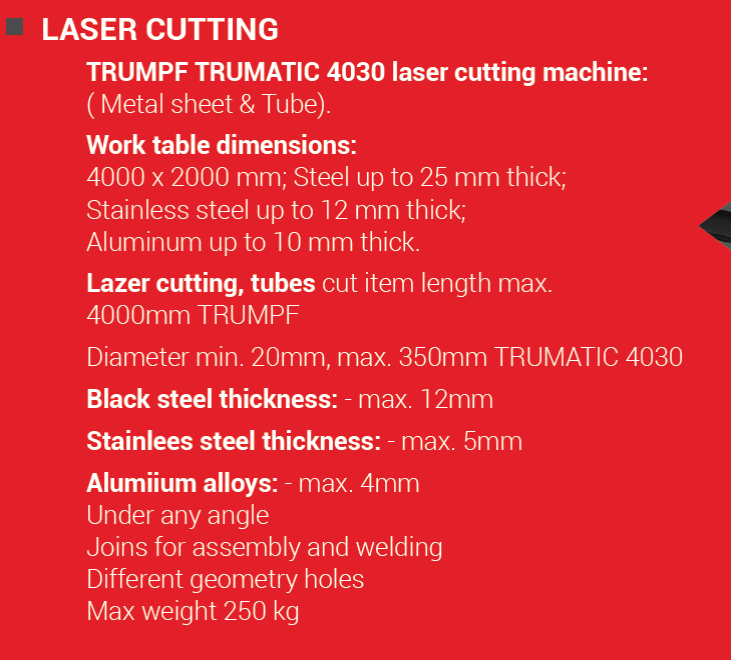 CNC metal cutting
Using this technological solution:
It is possible to cut metal sheets, ensuring accurate
cutting shape and flat cutting surface,
Material losses are reduced to a minimum,
There are wide possibilities for making geometric shapes of parts,
Sheets max.
dimensions - 2,600 mm x 14,100 mm,
Parts marking is possible.
Metal cutting process:
Plasma cutting is the most common and cheapest method of cutting steel, stainless steel, aluminum and other metals.
Advantages of this technology:
Speed;
Possibility to process various materials;
Processing of thick metal sheets;
Can be used in jobs where the cutting area is very narrow.
Technological support:
For metal cutting work we use CNC controlled metal cutting machine "KOIKE MAXIGRAPH 4000 DD" with HPR 400xd plasma, which ensures prompt and high-quality order fulfillment.
Metal cutting and bending: plazma@in-metal.lv